This page provides a listing of tools that I have found really useful in my website design and online activities.
It will be updated from time to time with the latest tools that I have been using. If, for nay reason in the future, I stop using a tool because I have found something better, then I will update the page accordingly.
The list includes many free tools as well as paid tools for which I am an affiliate.
I hope you find these tools and resources as useful as I have.
Keyword Tools
I have used many keyword tools. The ones I have found most useful include:
Amazon Affiliate Tools
EasyAzon – One of the easiest to setup tools I have used for Amazon sites. This tool is a real time-saver.
Blogging
CommentLuv – Free and Premium. This is a great tool for encouraging comments on your blog posts.
Email Marketing
Aweber – It's hard to go past Aweber for managing subscriptions and broadcasts to your email list.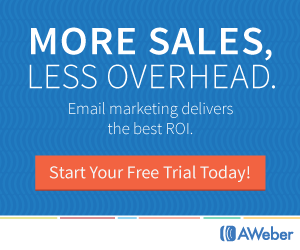 Graphics
Dreamstime – I have only just started using this site so will let you know how I find it. So far, I am very happy with the quality of the graphics. I actually do a lot of my own graphics work but, as much as I love it, I find it very time-consuming and welcome having quick access to images as I need them. Plus, I love the fact that I don't have to worry about usage given that I have purchased credits to be used for each graphic. I find it a very economical solution.
Search Royalty Free stock images on Dreamstime:
 CSS Gradient Background Maker
This is a very useful free tool that allows you to create cool looking gradient backgrounds that you can use to style buttons for example or other areas of your choice.  Once you have designed the look you are after, the site provides the CSS code for you to copy and paste into your style sheet. If you wanted to style a Submit Button on a form, you could add the lines of code to a style rule for submit input controls.
Hosting
LunarPages – This is the hosting solution that I am now using for all of my sites. I have found them to be very reliable with a rapid response time to any of my queries.
Planning Your Site
I have found mind maps really helpful when I am planning the content that I want to have on my site. I particularly like to have a digital version so that I can drag and drop ideas around  on my screen.
I am currently using a free tool called FreeMind and find it very helpful.
Site Health
Sistrix – Check the impact of  Google updates on your site. Check the history of a domain name before you buy it.
Site Speed Checkers
There are a number of very handy, free tools that you can use to check how fast or slow your site is when it comes to page loading. The tools that I have used include:
Social Sharing
WordPress Themes
StudioPress Themes for WordPress – After a lot of searching for a theme for my WordPress sites I finally settled on a theme from StudioPress and I have been very happy with it. This came after much experimentation with free themes and templates. I found that I had to do too much tweaking to get the freebies to work the way that I wanted.  Plus in many cases validation of code was a nightmare. But I have to say, as a programmer and website developer, I have been very impressed with how easy it has been to get my pages and posts, on my StudioPress theme site, to validate as correct HTML.
StudioPress Theme of the Month