This tutorial shows you how to customise your own Aweber sign up form to attract newsletter subscribers.
Aweber is a very popular email marketing service that manages your email lists for you. I use Aweber myself and can highly recommend their service. If you are not already using this service and would like to check them out for yourself, they still offer a $1 trial for the 1st month.
Why Customise a Sign up Form
Why would you want to customise your own form when Aweber provides so many ready-made sign up forms?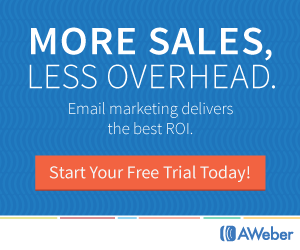 There are actually a number of reasons but the ones that spring to mind most readily include the following:
---